Special town
planning program
Special town planning program
Quartier d'emplois au sein d'un secteur industriel d'importance régional
CUSTOMER
Real estate developers and City of Ste-Catherine

LOCATION
City of Sainte-Catherine West, Quebec, CA

YEAR
2019

AREA
250 000 m2

DISCIPLINE
Urban Planning


MANDATE
Realization of a special urban planning program (PPU) according
to the City's desire to requalify part of the business park located in
a TOD area.




PROJECT SUMMARY
The mandate consisted of carrying out a specific urban planning program (PPU) following the City's desire to requalify part of its buisness park located in a TOD (transit-oriented development) area. In addition to ensuring consistency with the objectives of the Metropolitan Land Use and Development Plan (PMAD), this sector constitutes the strategic activity center for the Sainte-Catherinoise community and is structuring at the regional level.
By integrating the LEED ND principles, we have created a district on a human scale respecting good practices of density and mixed uses. In addition, sustainable mobility was at the heart of the planning principles by integrating the concepts of sharing the street for the various users (pedestrians, cyclists and cars).
Vers un milieu d'affaires inclusif
privilégiant l'humain au centre des aménagements.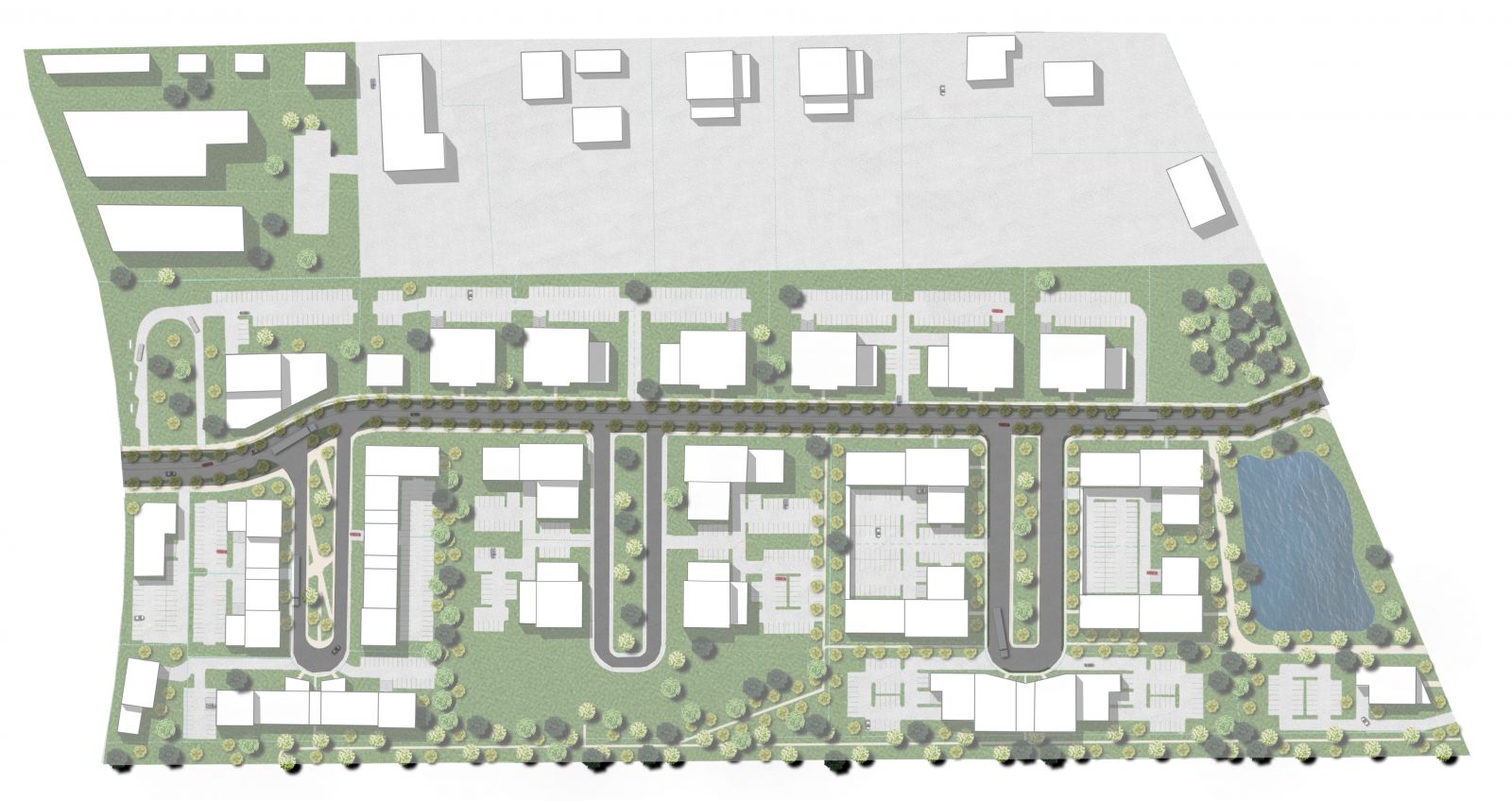 CHALLENGES AND OPPORTUNITIES ​
1. Permeability of the urban fabric ;
2. Sustainable mobility (active and public transport) ;​
3. Management of municipal infrastructure ;
4. Project profitability and Net Present Value ;
5. Cohabitation of uses ;
6. Presence of a public transport network with the location of the planned AMT incentive parking.