Design of
a retaining wall
Design of a retaining wall
When design and functionnality unite
CUSTOMER
Gestion Martone

LOCATION
689 boulevard Saint-Jean-Baptiste,
Quebec, CA

YEAR
2021

AREA
5,612.60 m2

DISCIPLINES
Urban Design
Urban Planning
Structure

COLLABORATIONS
Version paysage, Landscape architecture

MANDATE
Professional support for the design of a retaining wall integrated into a mixed use development and subject to municipal approvals (SPAIP criteria).
PROJECT SUMMARY
Infra – Planification urbaine was mandated, by Gestion Martone, to design a retaining wall and its landscaping on the site of 689 boulevard Saint-Jean-Baptise in Mercier. Working on a site subject to the Site Planning and Architectural Integration Programs (SPAIP) by-laws, Infra-Planification urbaine also carried out a compliance analysis and a SPAIP criteria approval request to the City of Mercier.
Located in the back of the almost 5,600 m2 piece of land, the retaining wall was designed to seamlessly integrate the parking space of the mixed-use real estate project, allowing the creation of a buffer zone with the neighboring lot. The proposed design aims for the installation of the wall in an aesthetically pleasing, safe and sustainable manner.
---
---
A safe and vegetated retaining wall :




an added value to the mixed-use development.
---
---
The area affected for the construction of the wall will be reforested with a variety of differently sized maple trees, in order to recreate a vegetative cover resembling the existing one. Furthermore, the two levels of the retaining wall allow for the integration of a variety of plants at the foot of the wall and between the levels, creating a less imposing and aesthetic construction.
The planting of a variety of plants, in terms of types and sizes, creates a canopy that is abundant, durable and resistant to seasonal changes.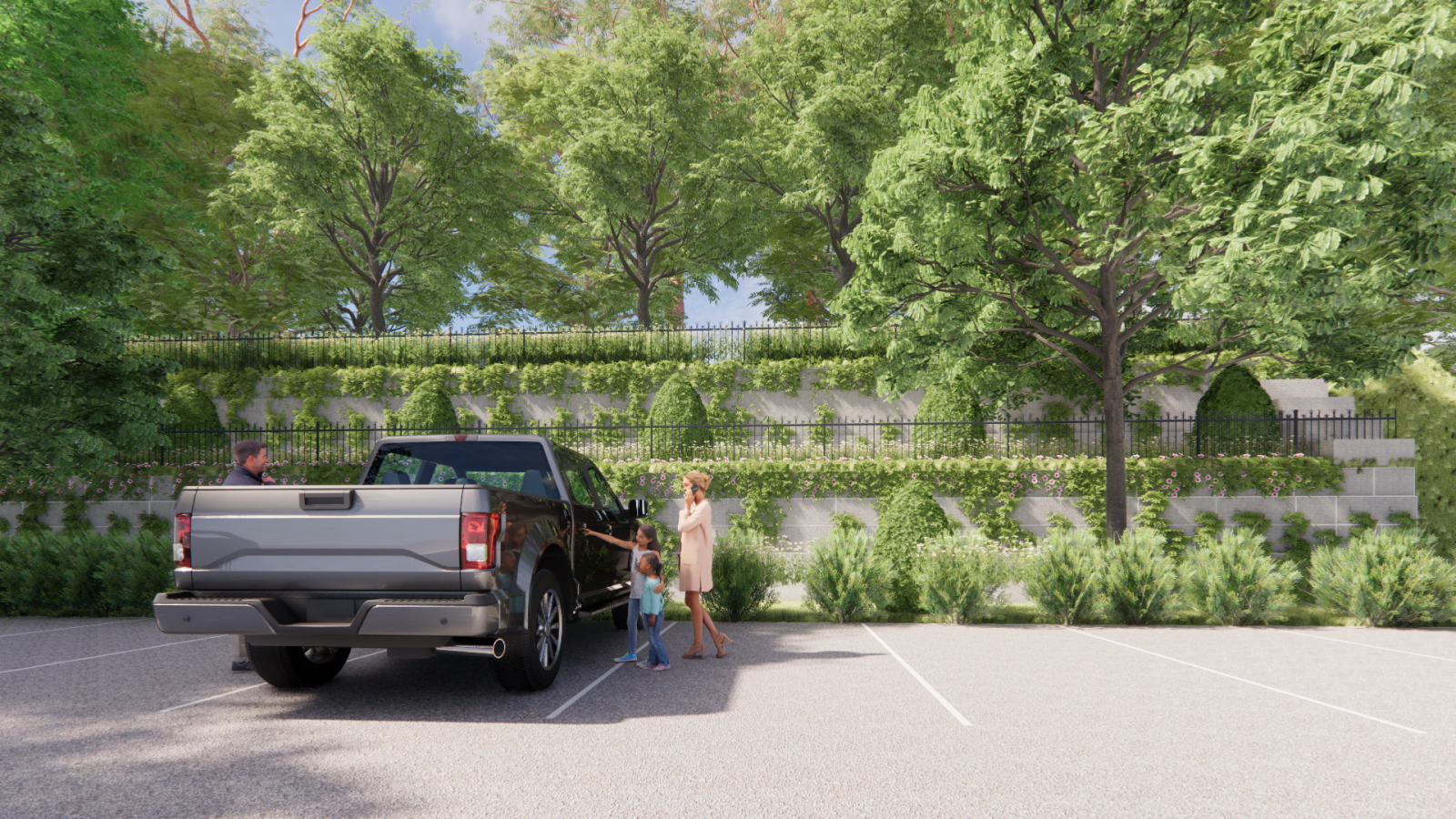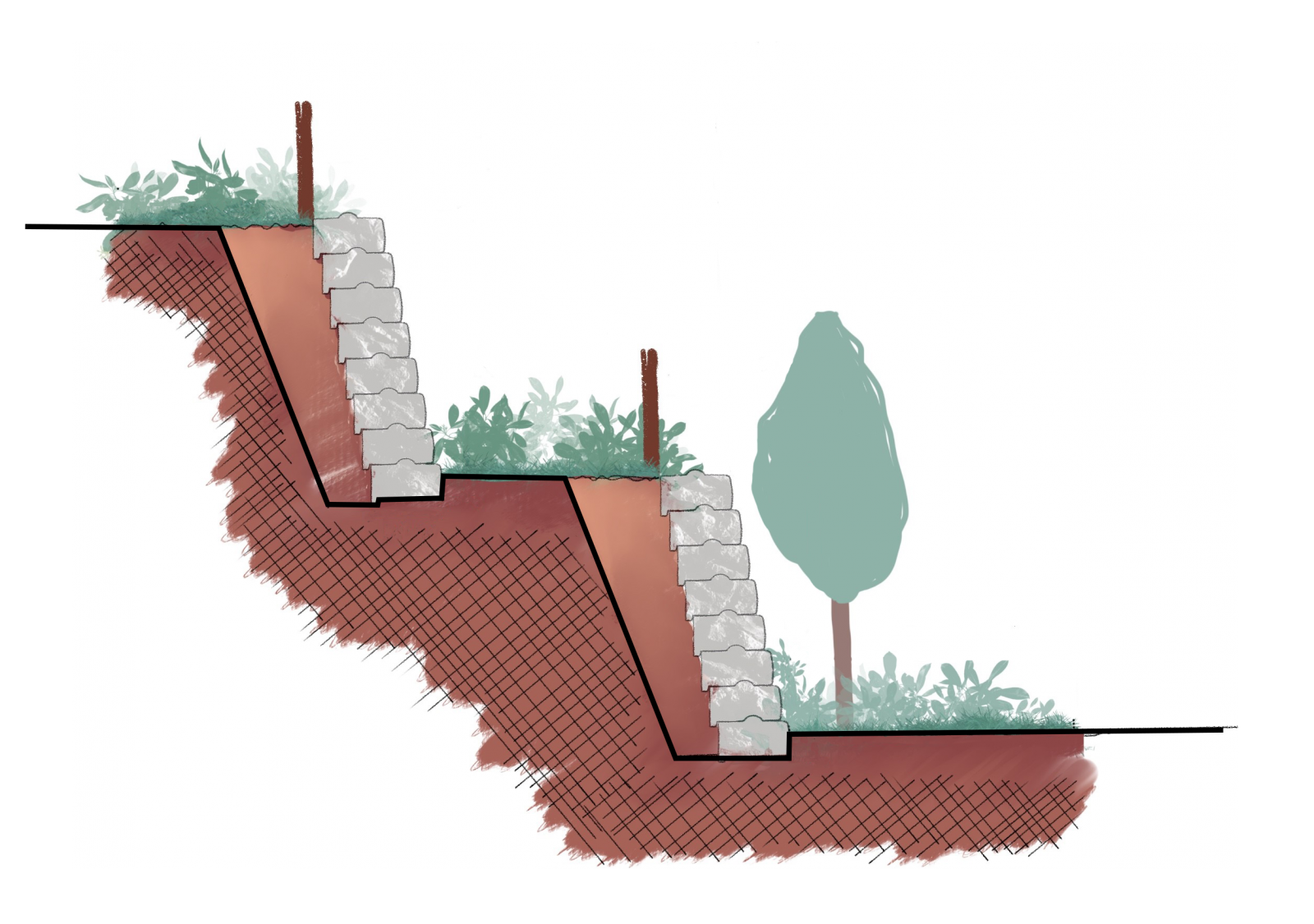 CHALLENGES AND OPPORTUNITIES ​
1. Integrating the retaining wall into the mixed-use development project and its surrounding environment ;
2. Revegetation of the retaining wall and the surrounding site ;
3. The safety of pedestrians ;
4. Reconfiguration of the parking area as to integrate the retaining wall ;
5. Durability and soundness of the constructions ;
6. Optimal rainwater management.
SERVICES OFFERTS
- Site visit ;
- By-laws and feasibility study ;
- Elaboration of the presentation document, development plans and two 3D models ;
- Elaboration of an argument document for the SPAIP criteria evaluation by the CCU ;
- Drafting of the official approval request form required by the City ;
- Coordination with all professionals.